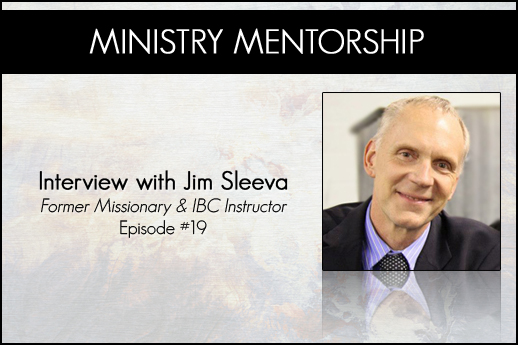 Jim Sleeva is a humble, compassionate, and faithful servant. Over the years he has served as a Missionary to Germany, an instructor at Indiana Bible College, and on staff at Calvary Tabernacle in Indianapolis, IN. You will hear from his heart as he shares with us about his own personal experience in ministry and following the will of God for his life.
Click to Listen
As you listen to this interview with Jim Sleeva, you will hear him discuss these topics:
Responding to the call of God for ministry.
Taking the first step in ministry.
Becoming available to God.
Accepting and responding to open doors of ministry.
Every person is a minister.
Having a proper understanding toward ministry.
An assessment of this generation.
The importance of relying on God for our future.
The importance of daily devotion with God.
Removing distractions in our walk with God.
Giving God 100% of our lives.
Connect
Connect with Jim Sleeva via phone (Three One Seven) 690-1970. Become a subscriber or add Ministry Mentorship to your Address Book.
Your Feedback
If you have an idea for a podcast you would like to see or a question about an episode, email Jacob Tapia (Administrator).