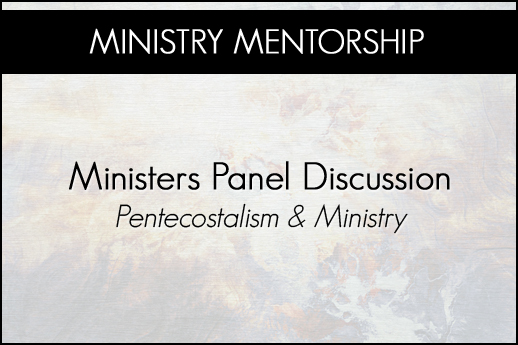 Ministers Panel Discussion: Pentecostalism and Ministry

This video was recorded on July 26, 2013 during a Clear Word Conference in Gilbert, AZ. In this video you will hear Robin Johnston, Daniel Seagraves, and Timothy Lopez answering questions regarding Pentecostalism and ministry.
Click to Watch
In this video you will hear the panelists address these topics (Most Relevant Topics in Bold):
Oneness Pentecostalism Before Azuza Street (00:01-03:20)
Early Baptismal Background (03:21-04:20)
Young People in Missions (04:21-06:25)
Advice to Young Preachers (06:26-14:55)
The Spiritual Climate in Pentecostalism and Early Christianity (14:56-18:50)
The Role of "Revelation" (18:51-24:22)
Discovering and Developing Our Personal Mission (24:23-34:05)
Connect
Follow Robin Johnston, Daniel Segraves, and Timothy Lopez. Become a subscriber or add Ministry Mentorship to your Address Book.
Your Feedback
If you have an idea for a podcast you would like to see or a question about an episode, email Jacob Tapia (Administrator).