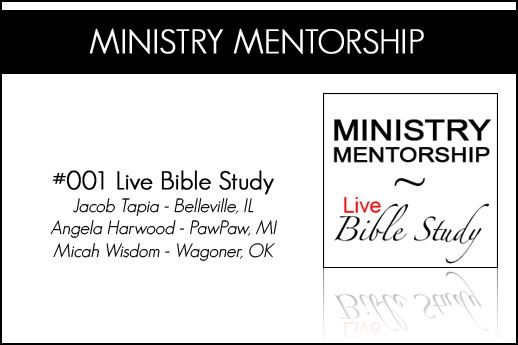 #001 Ministry Mentorship Bible Study
Ministry Mentorship Live Bible Study is designed to help disciple ministry-minded people ages 18-30. This session focused on the call of God. The participants include Jacob Tapia (Belleville, IL), Angela Harwood (Pawpaw, MI), and Micah Wisdom (Wagoner, OK).
Click to Watch
Click to Listen
Subscribe
Subscribe to this Ministry Mentorship and receive updates on a weekly basis.
Your Feedback
If you have an idea for a podcast you would like to see or a question about an episode, email Jacob Tapia (Administrator at Ministry Mentorship).