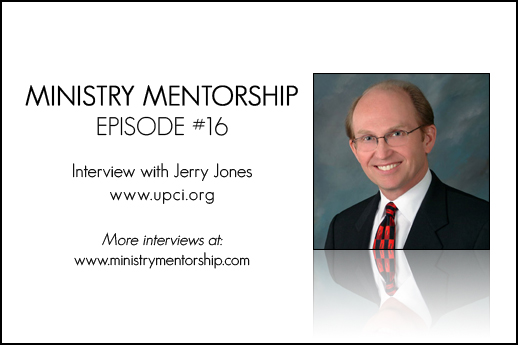 "I ALWAYS HAD MENTORS IN MY LIFE." —Jerry Jones
For the last 40 years Jerry Jones has been preaching the Gospel across the nation. He serves as the General Secretary for the United Pentecostal Church International (Read his bio here). In this interview he shares his story and gives practical advice and teaching on several different ministry related topics.
Click to Listen
In this recording you will hear the following topics addressed:
Developing a lifestyle of study and preparation for ministry.
The importance of mentors.
Connecting with mentors.
Being confident in our calling.
Dealing with ministry transition.
The importance of preaching.
The different aspects of preaching.
More By Jerry Jones
Connect
Follow Jerry Jones on Twitter or connect through email. Become a subscriber or add Ministry Mentorship to your Address Book.
Your Feedback
If you have an idea for a podcast you would like to see or a question about an episode, email Jacob Tapia (Administrator).