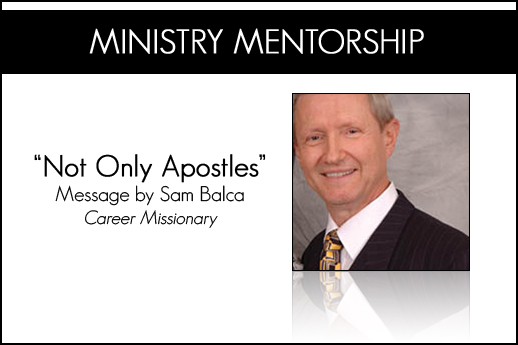 Every person has a part to play in the Kingdom of God! For many years Sam and Pat Balca have been doing their part to bless the Kingdom through their involvement in missions work beginning in 1971 (View their profile page here). In this message, we will hear about how God can use people to make an impact in the world around them. Listen as Sam Balca shows us five characteristics in the life of Ananias and relates them to our own lives as Apostolic Christians.
Here are some of the points in the message:
Many times we feel that we cannot measure up to the great men and women of God in the Bible.
We are all important to the Kingdom of God.
Our intimacy with God is what makes us a vessel for God to use.
Being ready to fulfill the will of God for our lives.
In order to understand others we must have a personal experience of salvation.
The importance of spiritual discernment.
Obedience and it's role in our own salvation and personal work for God.
Click to Listen
Connect
To subscribe to this website and receive updates on a weekly basis, click here.
Your Feedback
If you have an idea for a podcast you would like to see or a question about an episode, email Jacob Tapia (Administrator).