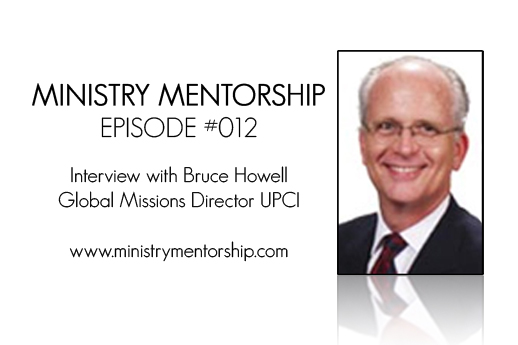 True men of God are passionate about people! This would describe Bruce Howell in a moment. He is one of the most passionate and focused individuals you will ever met. Listen as he shares from his wealth of ministerial experience.
Click to Listen
Listen as Bruce Howell talks about these important topics:
Following the call of God into ministry.
Identifying what fuels our passion for ministry.
Life-shaping experiences in ministry.
Staying positive in the midst of negativity.
An assessment of the Apostolic Youth of today.
How to get involved in missions locally, nationally, and internationally.
Connect
Follow Bruce Howell on Twitter. Find out more about Global Missions by going to their website or connect on facebook. Become a subscriber or add Ministry Mentorship to your Address Book.
Your Feedback
If you have an idea for a podcast you would like to see or a question about an episode, email Jacob Tapia (Administrator).