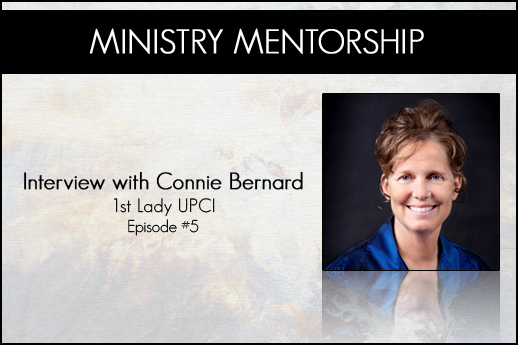 Connie Bernard is the First Lady of the United Pentecostal Church International. She is a tremendous minister and is very passionate about seeing people reach their full potential. You will be blessed as you listen to this insightful and challenging interview.
Click to Listen
Listen as Connie Bernard talks about several topics that apply directly to our lives on a daily basis:
How to get involved in ministry in the local church.
Learning to rest and connect with our families.
The importance of doing the work of God right now.
The power of initiative.
Connect
Follow Connie Bernard on Facebook. You can also reach her by email or at www.intouchupci.com (A Program for Women).
Your Feedback
If you have an idea for a podcast you would like to see or a question about an episode, email Jacob Tapia (Administrator).