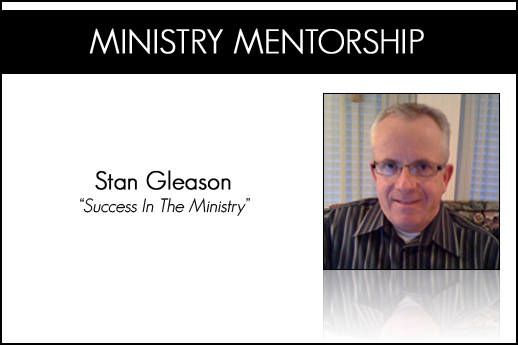 Pastor Stan Gleason (Kansas City, MO) is a great communicator who has a passion for developing ministers. In this audio clip you will hear him talk about the importance of knowing what true success looks like in the ministry. Often we confuse worldly accolades with what really means something to God. Listen as Pastor Stan Gleason encourages ministers to find what truly matters in our ministries.
Click to Listen
Connect
Follow Stan Gleason on Facebook and Twitter. Become a subscriber or add Ministry Mentorship to your Address Book.
Your Feedback
If you have an idea for a podcast you would like to see or a question about an episode, email Jacob Tapia (Administrator).